SIEM
/ Network Monitoring
Security Information and Event Management (SIEM) is a critical tool for companies to improve their security posture. SIEM provides comprehensive threat detection, real-time monitoring, compliance management, incident response, and cost-effective security solutions. By using SIEM, companies can detect and respond to security threats quickly, minimize the impact of security incidents, and prevent data breaches.
Entrust Network Services specialize in SIEM deployment and managing SIEM solutions. We understand the intricacies of SIEM and can optimise it to meet your specific security needs.
With our SIEM solutions, companies are able to leverage on our service level support hours and have a peace of mind knowing that your security infrastructure is being monitored around the clock, and any security incidents will be promptly assessed and reported for due diligence.
We willl connect you to the right person.
Share your requirements with us and we'll get a suitable expert from our team to get back to you.
3. Design SIEM Architecture
4. Deploy and Configure SIEM Solution
5. Full Infrastructure Integration
8. Interpret, Investigate and Respond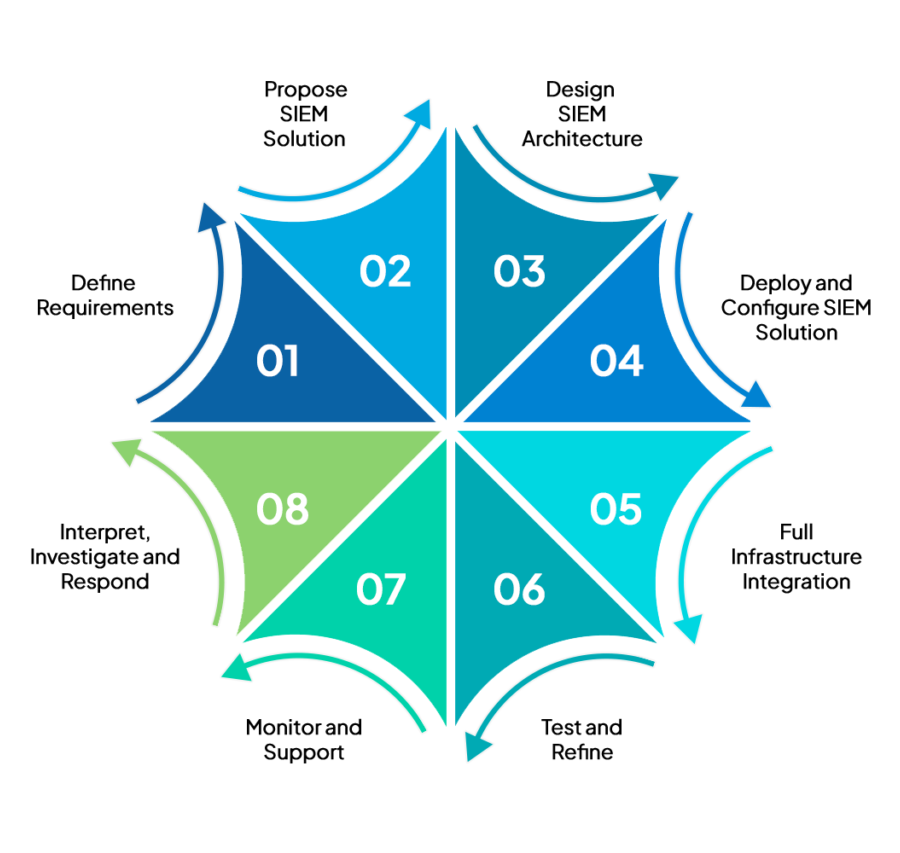 Industry insiders stated that the main

benefits

of having a SIEM platform:
Diverse Talent & Perspectives
more efficient security operations
Diverse Talent & Perspectives
fastest detection and response to security events
Diverse Talent & Perspectives
better visibility to threats
Let us be a

part of your team.
Trusted and Reliable. Words you should be looking for in an IT managed services company that can provide you with end-to-end IT solutions to help you optimize your IT infrastructure, streamline your operations, and achieve your business objectives.